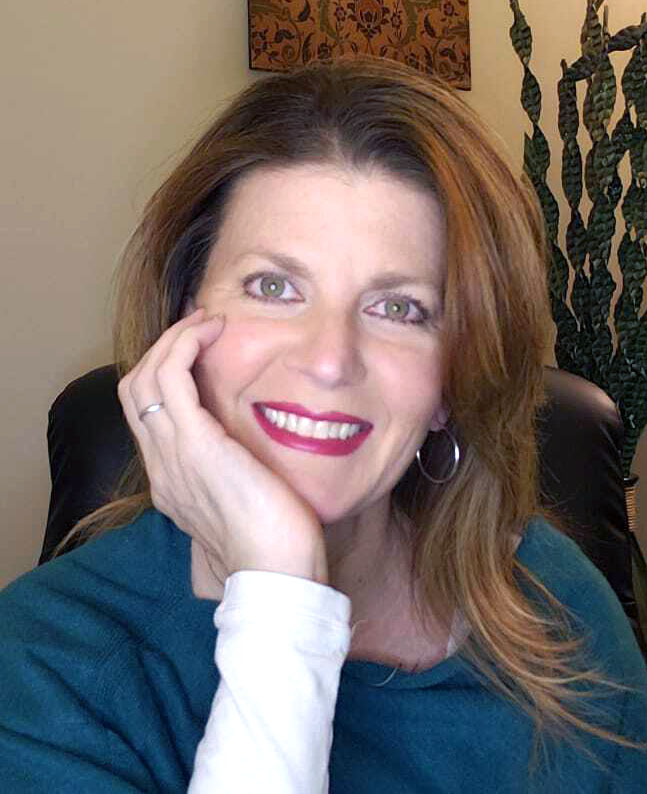 Fordham University
, 2000
Masters in Social Work
Licensed Clinical Social Worker,
New York State
Neuro-Linguistic Programming (NLP) Certified Life Coach, iNLP Center

Why I became a Life Coach
Being a woman in mid-life isn't easy; between managing the emotional and physical changes we are going through, we still need to carry on, as best we can, in the roles of spouse/partner, mother, career woman, care taker of elderly parents, or perhaps other family members, and may have recently become an empty nest-er. 
I lived most of my life stuck in my insecurities and unsure of myself.  This made it difficult at times to make decisions.  I believe this slowed me down from achieving what it was that I truly wanted.  On the outside it appeared that I was going through life just fine, but on the inside, I was not feeling connected and aligned with myself.  
Time was going by in my life and I decided to partner with a life coach to gain understanding and get the root of why I was feeling this way. I did not want to go through the rest of my life with regrets for not doing and discovering what I wanted, as I had my earlier life years.
As a life coach in middle age myself, helping other middle age women, I wanted to share my story with hope that other middle age women relate and I could be of service to help them align with who they truly are, connect and live the second half of life fulfilled and with confidence. I created my signature program from my personal experiences and the results of my work with my clients. 
FUN FACTS ABOUT ME
●   In 2012, I zip lined 300ft above Kauai with my then, 8 y.o. son.
●   My 2 favorite things are being in nature and playing vinyl records.
●   I'm a girl from the 70s, so you'll often hear me playing 70s music while I house clean or organize.
●   We have a beautiful furbaby, our girl Jesse, who is a tricolor Cavalier King Charles Spaniel.
Does this sound like you?
"I needed to make some decisions about my career. I had been given an opportunity but I was scared and unsure I wanted to take it as many things in my life would need to change if I did. Mary Anne was recommended to me by a friend who had worked with her. She helped me to understand my fears of change and what I want. I gained a new perspective on the benefits of accepting my job opportunity and felt confident enough to make my decision. I strongly recommend Mary Anne!"
S.T.
Subscribe to my mailing list and receive value-packed articles, tips and
strategies that will inspire and elevate your life.
I'll also share news about service updates, launch announcements, and more.